Canada Cartage partners with Wireless Links to introduce new fleet management system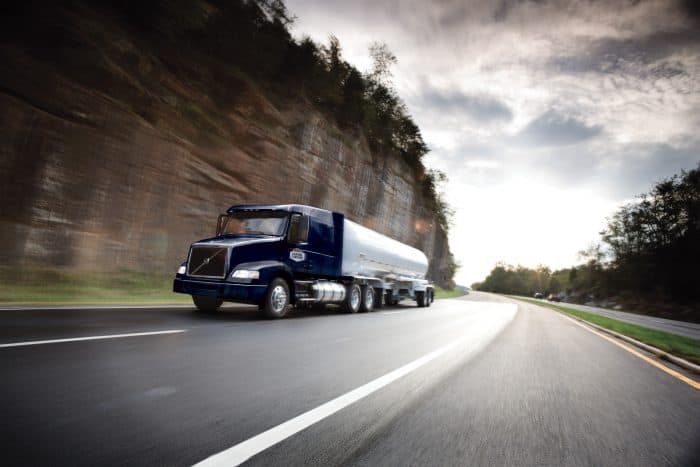 Published by Truck News
TORONTO, ON— Canada Cartage announced today that it recently partnered with Wireless Links to produce a custom telematics system that offers unique solutions exclusive to Canada Cartage customers.
The system is said to give customers the tools they need to gain a competitive advantage in the market place with better fleet visibility, increased productivity and management efficiency. It also improves fuel consumption.
"We are pleased to partner with such a strong forward thinking company like Canada Cartage which is a clear match with our advanced technology solution and differentiates us in an environment that is becoming increasingly commoditized with solutions that over promise and under deliver" commented Joe Shayovitch CEO of Wireless Links. "Canada Cartage represents our values and understands the value and unique solutions that Wireless Links brings to Canada Cartage's fleet management."
The new system features a completely integrated and interactive product suite incorporated within Canada Cartage's ERP suite –which includes active and passive tracking, two-way messaging, and integrated active and passive RFID.
The system also includes the technology that Wireless Links has become known for across the transportation industry like: driver detection and identification, engine diagnostics and fuel consumption interface.
"Our partnership with Wireless Links provides us with a complete telematics solution that is unique in the marketplace," said David Bacon, senior vice-president and CFO for Canada Cartage. "The seamless integration with our current data systems gives us the ability to deploy the new solutions rapidly to our customers so they can start taking advantage of its benefits."