Fleet Tracking Technology
Canada Cartage's technology solutions help you to deliver improved customer service and optimize your supply chain.
Dedicated Fleet Technology to Drive Your Business Forward
Outsourcing your fleet to Canada Cartage doesn't mean you lose sight of your fleet's performance.
Our Radius technology platform provides you with real-time visibility into day-to-day delivery activities, and also provides management reporting to give you the insights you need to optimize your supply chain, and improve service levels to your customers.
How our fleet tracking technology can help your business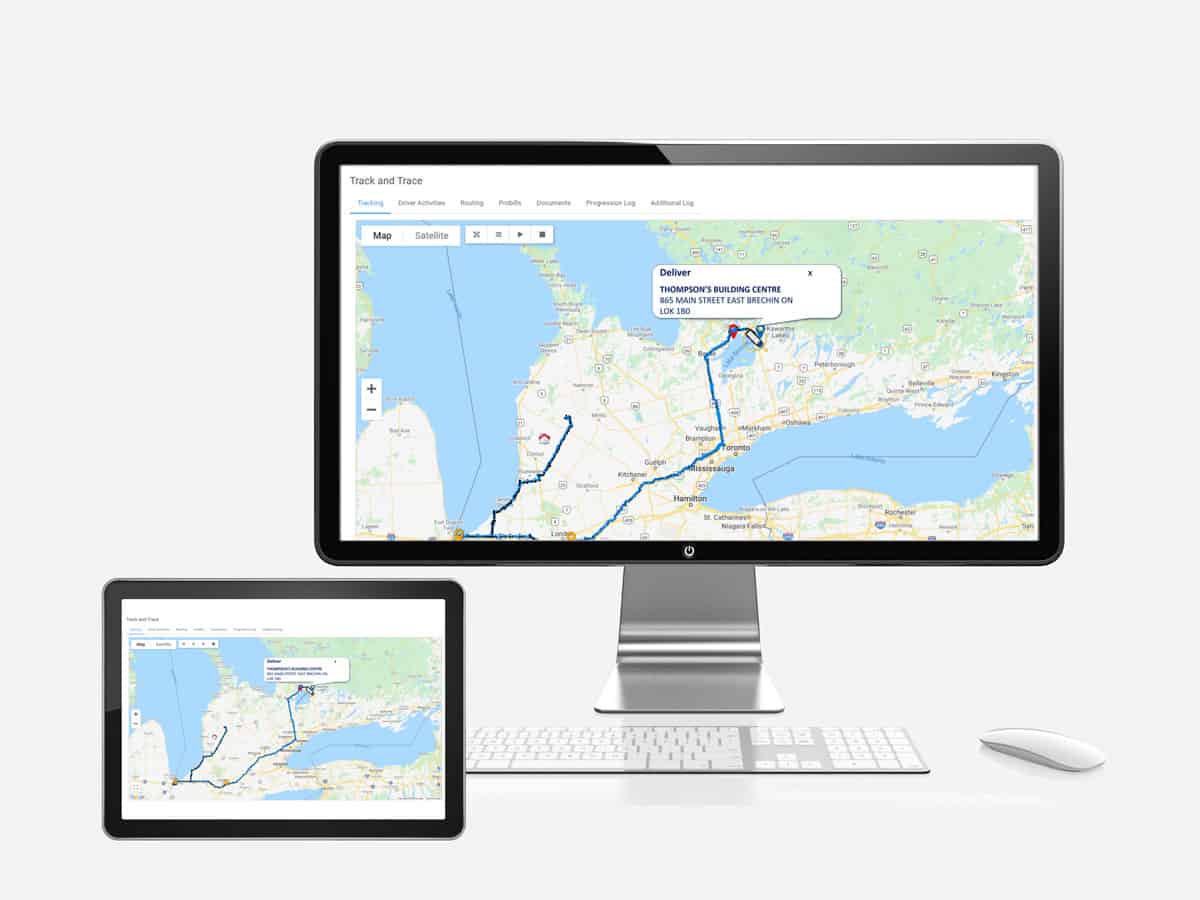 See how Radius Fleet Technology can drive your business forward.