Canada Cartage named Carrier of the Year by Coca-Cola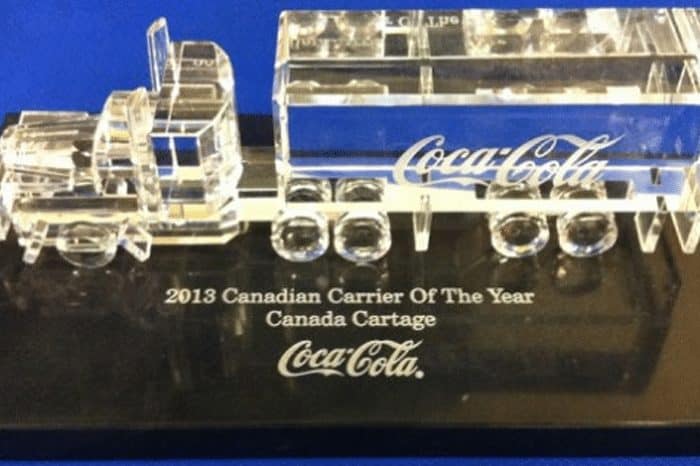 Published by Truck News
TORONTO, ON — Canada Cartage was honoured with Coca-Cola's first ever Canadian Carrier of the Year award.
This year was the first time Canadian carriers were invited to the corporate conference in Atlanta, Georgia. The award was given to the carrier with the highest scores in a series of different evaluations such as on-time percentage, tender acceptance, and customer service.
"Canada Cartage achieved high scores in each of the major categories," said Mario Di Rocco, Coco-Cola Refreshments Canada transport planning manager. "Most notably Canada Cartage won out over other carriers because of their flexibility, capacity and ability to respond to load demands."
Senior director of business development for Canada Cartage, Tim Evans said the company is honoured to receive the award.
"We hold ourselves to very high service standards and this award reinforces the fact that we are achieving our goals by delivering exceptional service to our customers," he said.