Our history
What started in 1914 with a single horse and cart has grown into a national full-service logistics company with over 3,500 employees, 4,000 tractors and trailers, and terminals, fulfillment centers, and cross-docks in every major market in Canada. Watch this short video to learn more about our roots.
Integrity
Conducting business with honour, honesty, and ethics.
Collaboration
Realizing results through the efforts of a team.
Humanity
Caring for people and treating them with dignity, decency, and respect.
Dedication
Encouraging a customer-focused environment with a 'can-do' attitude.
Accountability
Committing to reliability and accessibility.
Leadership
Taking ownership, demonstrating initiative, and having a voice.
Caring for the environment
We take our environmental responsibilities seriously, and contribute to reducing our impact on the planet in a number of ways.
We maximize fuel efficiency of our fleet through idle reduction programs, including monitoring idle time by unit and driver, use of battery-powered tail gates, and bunk heaters/coolers in our sleeper units. SpeedGauge software in our telematics platform identifies speeding, a contributor to fuel inefficiency, so that we can coach drivers to eliminate poor driving habits.
We are continuously investing in new equipment which achieves better MPGs. Trucks are spec'd to achieve the proper balance of fuel efficiency, power, and cargo payload based on different applications. Aerodynamic body plating is installed for less drag and better mileage. We purchase low rolling resistance tires to gain better fuel efficiency.
By conducting regularly scheduled maintenance, we maintain the fuel efficiency of our tractors and ensure exhaust filtration systems are operating to peak performance levels. We recycle used oil, greases, tires, and steel parts to provincial standards using approved 3rd-party recyclers.
Our planners and dispatchers use route optimization software to eliminate as many wasted kilometers as possible. We work with customers and business partners to eliminate 'empty miles' when returning from deliveries wherever possible. And we are one of a few licensed carriers for long-combination vehicles, or LCVs, a trailer combination that is able to carry more cargo while burning less diesel.
New or retro-fitted buildings are being equipped with LED lighting, with an estimated savings of 25%-30% in electricity costs, as well as motion sensors to activate lights only when staff are in the office. We try to maximize natural light in offices through center-plan designs for interior offices in new building design. All dock doors in DCs and cross-docks are closed when furnace is on and doors are not in use. And our new network of new multi-function unit copier/scanners are estimated to save 30% in paper usage through secure print feature.
Canada Cartage is a member of the SmartWay Transport Partnership, a North American program to help businesses move goods efficiently while keeping fuel costs and environmental impact at a minimum.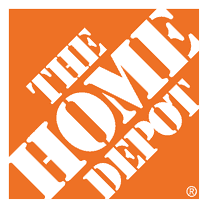 Top fleet employer - 6X winner
Carrier of the Year - 4X winner




Carrier of the year
4X winner
Canada's best employers
5X winner
Top Performer Award
2X winner
Learn more about why Canada Cartage has been selected by Forbes as one of "Canada's Best Employers" for 4 straight years, and by Trucking HR as one of Canada's "Top Fleet Employers" for five years running. Check out more about our company culture and job openings near you.