Uncertain Times: 3 Transportation Industry Trends for 2021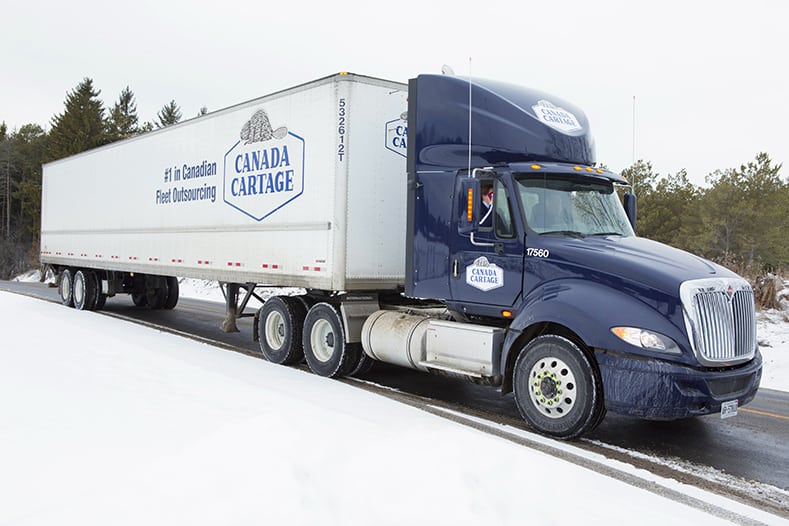 There are many pressing topics facing the transportation industry in 2021.  From new electronic logging device (ELD) requirements, evolving technology, to the uncertainty around COVID-19, fleet operators could be feeling a little uncertain about the future.  Here are three key topics for 2021 that your business needs to consider to help you plan for the future.
 1.    Electronic Logging Devices (ELD)
The deadline date for the ELD mandate in Canada is fast approaching.  By June 2021, third-party-certified ELDs must be used by all truck drivers currently required to maintain a logbook.
 ELD devices in Canada will require compliance with the technical standards published in the ELD Mandate and must be validated by a government-certified 3rd party. This is unlike the U.S. mandate that allowed ELD providers to self-certify their devices. As a result, this will impact carriers who operate internationally if their current ELD devices do not meet the certification requirements in both the U.S. and Canada.
 It is vital now more than ever to partner with a reputable carrier that has already installed ELD devices, or has a plan in place to do so in order to avoid service disruptions, non-compliance penalties, and most importantly road safety.  While critical to the industry, there's no doubt these regulatory changes will drive operating costs even higher for fleet operators.
 2.    Investing in Technology 
Technology is ever-evolving and becoming more prevalent in every business sector, including the trucking industry.  GPS tracking is no longer a value-add, it's table stakes.  Consumers are now able to track everything from their food delivery order, their Uber, to their e-commerce deliveries that land on their doorstep on a daily basis.  With that, consumers' expectations are changing and it's forcing the trucking industry to evolve to keep pace. 
 Companies are now implementing state-of-the-art software programs for load planning, route optimization, specific pick-up and delivery details customized to each location, and turn-by-turn navigation on truck-friendly routes – all of which is becoming necessary to stay competitive in the industry.
 This rich data can help drive operational efficiencies across a fleet by increasing utilization, reducing accidents, improving driver and truck productivity, and providing real-time data to customers looking to track their fleet and their deliveries.  Furthermore, it allows customers to truly evaluate their fleet's performance and whether they are tracking towards their Key Performance Indicators.
 3.  COVID-19
The trucking industry is considered an essential service but there are many retailers who aren't operating due to their goods being deemed non-essential, resulting in some companies who are struggling to keep their drivers employed and trucks on the road. 
 The economic disruption due to COVID-19 is widespread and many companies are experiencing closures and revenue declines.  The government is continuing to monitor the situation and will make decisions accordingly which leaves some businesses and the economy in flux.  This could lead to more challenging months ahead as retailers try to manage their flow of goods. 
 For private fleet owners, the new ELD regulations, evolving technology, and uncertainty around COVID-19 might outweigh the benefits of running their own trucks. If you are interested in learning more about Canada Cartage's unique fleet outsourcing model to see if it is right for you, email us at info@canadacartage.com or visit www.canadacartage.com.