Increasing security at Canada Cartage's Toronto-area terminals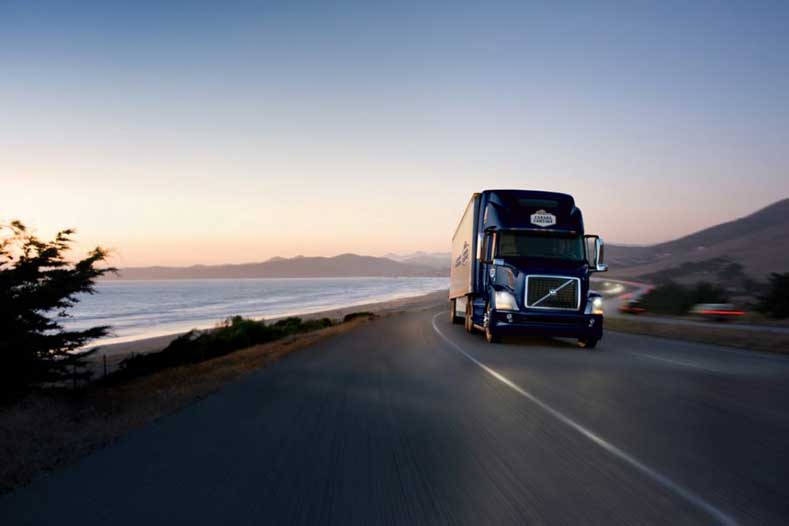 Cargo theft has been surging across the Greater Toronto Area. Peel Regional Police report a sharp rise in reported tractor-trailer thefts in the past five years. In 2015, Peel police fielded a total of 332 reports of stolen cargo, tractors, or trailers. By 2018, that number had more than doubled to 688, and Canada gained the undesirable distinction of having more cargo thefts than the United States. And the numbers for 2021 are showing the same trend.
To help protect drivers, equipment, and customer cargo, Canada Cartage has partnered with Birdseye Solutions (BSI), the North American leader in video monitoring and facility supervision solutions. Starting in January, BSI took over the security monitoring at Canada Cartage's seven transport terminals and fulfillment centers in the GTA.
Staff entering and exiting at the truck gates at the truck terminals will need to show valid ID in the form of a driver's license or Canada Cartage ID card. In addition, employee parking lots will also be monitored by BSI, along with gate access control to and from the lots.
"We are pleased to offer this level of security to our staff and drivers. BSI team members have been hard at work upgrading our security and monitoring equipment, increasing our facility supervision capabilities, and providing us with the ability to optimize our operations through data analytics. " says Gord Karpf, National Director, Safety, Compliance, and Customs at Canada Cartage.
As well, a new Security Patrol Unit will be deployed for the GTA locations. With coverage 7 days a week, the team will have a marked patrol unit that will operate on a random unannounced patrol schedule. Uniformed guards will patrol Canada Cartage and CCLS sites, as well as customer sites where Canada Cartage has domiciled equipment.
"The BSI team is proud to offer a one-of-a-kind security and monitoring service to Canada Cartage. Our commitment to customer service and excellence is at the core of everything we do and we will work very hard to ensure that we exceed all expectations 24/7/365." says Vy Duong, Director of Sales, at Birdseye Solutions.
About Canada Cartage
Founded in 1914, Canada Cartage group of companies is one of the country's largest transportation and logistics providers. Under the brand names of Canada Cartage, CCLS, Speedee Transport, and Stalco Inc., they provide dedicated contract transportation, general freight, managed transportation services, fulfillment and distribution, and home delivery services. The company has over 3,500 employees at locations across the country. For more information, visit www.canadacartage.com.
About Birdseye Solutions (BSI)
Birdseye Security Solutions is on a mission to make the world a safer place. We work with innovative and forward-thinking companies. Birdseye created The Facility Optimization System™, specifically designed for the logistics industry. We use advanced technology operated by AI-empowered Agents to optimize the operations of any facility. The system helps Birdseye's clients avoid The Security-Only Trap™. Birdseye offers highly customized end-to-end remote security guard services, safety & compliance oversight/control and business analytics tools. Birdseye employs over 450 professionals and is headquartered in Toronto Canada. For more information, visit www. www.birdseye.ca.