Top 5 creative solutions for private fleets to today's truck equipment shortages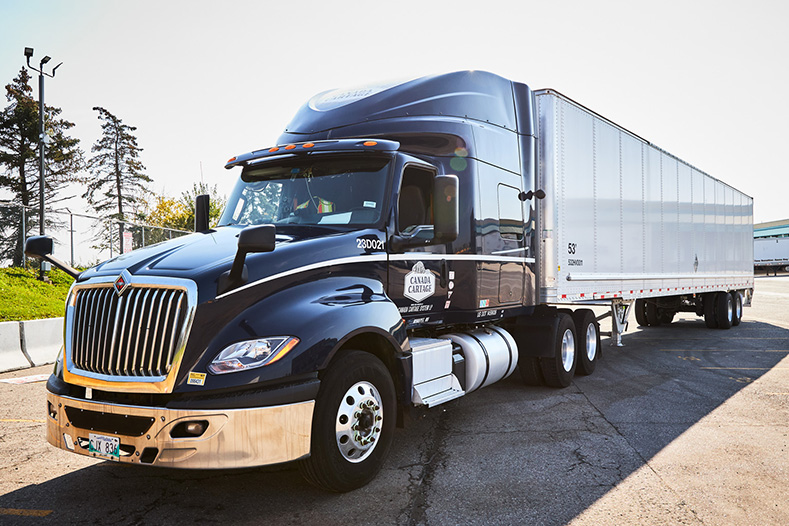 According to industry forecasters at FTR Transportation Intelligence, North American Class 8 tractor orders rose 51 percent in August from July, and were up 91 percent year-over-year at 39,400 units. The 12-month running total orders reached 456,000 units in August, with the majority of these orders not scheduled for production until 2022.
However, while tractor and trailer orders may be soaring, private fleets should not expect those orders to translate into available capacity until well into 2022…or possibly 2023! With OEM and parts suppliers' production schedules already backlogged, as well as supply chain disruptions and semiconductor chip shortages, it's unclear when new equipment orders will be fulfilled.
With these issues expected to continue, private fleets are trying to come up with creative ways to battle equipment shortages. When capacity is constrained, it's an excellent opportunity to think differently about getting more efficient, and to open yourself up to innovation in your supply chain including:
Analyze delivery schedules: look for inefficient or underperforming routes; do your customers all need their deliveries immediately, or are they flexible enough to allow you to hold back some freight while you build up density for delivery routes? This can help ensure you don't have half-empty trucks on the road, and maximizes existing truck capacities. Canada Cartage utilizes sophisticated route planning optimization software tools to help find opportunities within existing routes.
Analyze 'wait time' at delivery sites: do you have pick-up or delivery sites that are notorious for making your drivers wait until they load or unload freight? Whether these are your own facilities, or customer or vendor sites, reducing wait time has the same impact as adding capacity to your fleet's delivery capabilities.
Extended hours for deliveries: are you constrained by Monday – Friday daytime deliveries? Or, are your supply chain partners open for business on evenings and weekends and able to accept pick-ups and deliveries during those periods? This would allow you to make more deliveries with the existing fleet of trucks. However, make sure your driving staff have enough legal hours of service to work these extended hours. Canada Cartage's fleet outsourcing model can help here, by assigning additional drivers and equipment as needed should the regular driving staff run short of legal driving hours.
Unmanned deliveries: Even if your customers' facilities or stores are closed for business, it may still be possible to make deliveries. Speak to your customer about "unmanned deliveries" where your drivers have the ability to unlock a delivery door and off-load freight. This can allow you to spread fleet work into weekends, evenings, and nights, and double- or triple-shift trucks to maximize deliveries with the same amount of equipment.
Partner with a dedicated fleet provider: If you operate your own private fleet of trucks and drivers, or if you have regularly scheduled freight routes for local and regional deliveries, consider partnering with a dedicated fleet outsourcing provider, like Canada Cartage. We can allocate additional drivers and equipment as you need it, with speciality equipment and specially-trained drivers to meet your unique needs. Whether you outsource your private fleet and drivers to us, or you partner with us to provide private fleet "surge" support, we can improve the capacity you need to run your business, and keep your customers happy.
As the country's largest dedicated contract carriage provider to some of the country's biggest brands, Canada Cartage can provide cost certainty, guaranteed capacity, and improve your customers' delivery experience. To learn more, contact us at 1-800-268-2228 x 2 or email us at info@canadacartage.com.