Creative solutions key to fulfillment and distribution center space shortage in Canada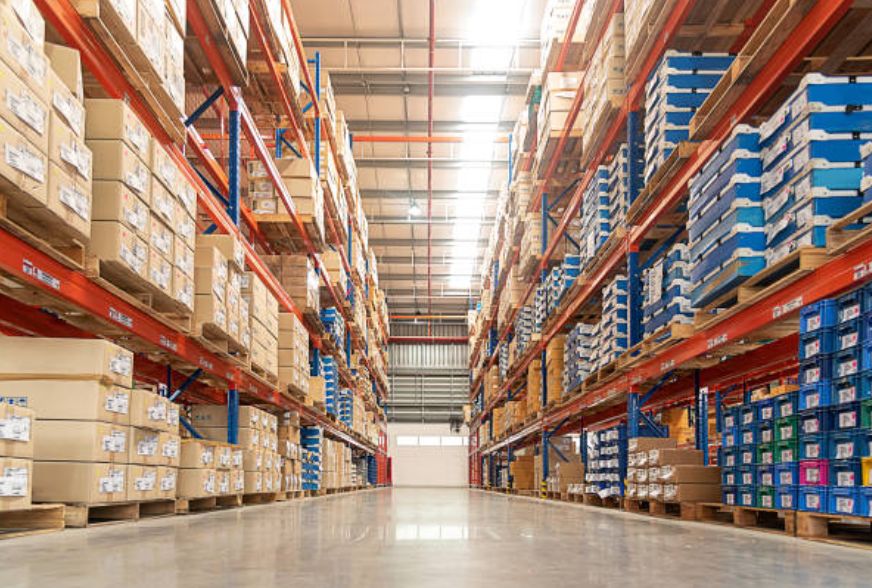 Headlines today are full of stories about the impact that COVID-19 has had on global supply chains. Port congestion, parts shortages, labour shortages, and rising transportation and container costs are all contributing to the disruptions being felt around the world.
Here in Canada, COVID-19 sparked a massive increase in e-commerce and online shopping. According to researchers at JPMorgan Chase & Co., the percentage of shoppers who made at least 40% of their purchases online had more than doubled by April 2020 from the rate before the pandemic, the bank said in a report. And the amount Canadians are expected to spend online is forecasted to continue to grow.
The e-commerce boom has led to record-setting demand for distribution center and warehouse space. Adding to this demand is the fact that global supply chain disruptions have led many companies to re-think their inventory placement strategies, and many are increasing their "in-country" inventory levels in Canada. This is creating even more demand for DC space.
The result: a critical shortage of commercial and industrial real estate. Vacancy rates for industrial real estate in Canada's largest cities – Toronto, Vancouver and Montreal – are now are now at the lowest levels in all of North America, and new development is coming online too slowly to fill the gap in those cities.
According to real estate company CBRE, in the first quarter of 2021, Toronto, Vancouver and Waterloo had the lowest availability rates for industrial real estate. CBRE also found the industrial real estate availability rate across Canada sat at 2.9 per cent, down from 3.1 per cent in the same quarter last year and 3.3 per cent in the fourth quarter of last year.
Many commercial and industrial real estate experts worry that Canada is in danger of running out of warehouse space by the end of the year.
As companies struggle to find warehouse and distribution space, they need to look at creative new solutions to meet the demands of their business.
One solution is outsourcing their fulfillment and distribution needs in Canada to CCLS. CCLS is one of Canada's fastest growing fulfillment, distribution, and e-commerce delivery companies, with 11 facilities located in Vancouver, Calgary, Edmonton, Winnipeg, and Toronto. During 2020 and 2021, the company successfully expanded their national footprint by adding roughly 740,000 square feet of new space into their fulfillment and distribution network. CCLS also has the ability to offer additional storage to meet seasonal volume surges.
With facilities across the country, CCLS is able to split inventory and distribution between multiple facilities, ensuring faster delivery times to all parts of Canada.
The company offers GMP-compliant and Health Canada-licensed warehousing facilities with programs in place such as temperature and humidity monitoring, pest control, and sanitation. Their validated Warehouse Management System provides our customers with full inventory control and lot-traceability, expiry date compliance, and recall support.
"Demand for warehouse and distribution space in North America is at an all-time high", says Scott Lane, Senior Vice President and General Manager, CCLS. "We have been successful over the past year in securing new buildings to keep pace with the incredible growth we are seeing in our e-commerce business. We will continue to expand our network to keep pace with this demand. We also continue to invest in warehouse automation, continuous improvement, and employee health and wellness programs to support our employer of choice initiatives."
Whether you're an established e-commerce business, or a company that has outgrown your capacity to fill customer orders or stock inventory, CCLS has the fulfillment experience and national reach that you need. Click here to contact us for a no-obligation consultation.