Keys to importing natural health products into Canada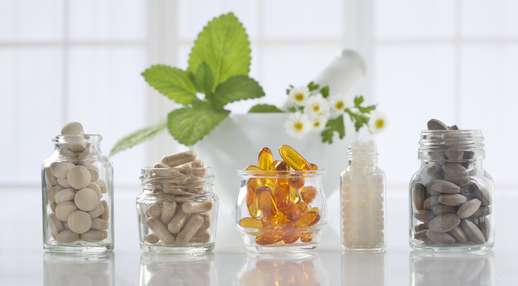 Health products that contain naturally sourced medicinal ingredients are called Natural Health Products (NHP) in Canada. An NHP is intended to provide direct benefit to your health, including prevention or treatment of an illness or condition, reduction of health risks, and/or the maintenance of good health.  They are available as over-the-counter products.
NHPs come in different dosage forms, such as tablets, capsules, and gels, to name a few. Many of the most common consumer products such as toothpaste, shampoos, mouthwashes, antiperspirants, and facial products may also be classified as NHPs in Canada.
All Natural Health Products (NHP) sold in Canada are subject to NHP Regulations. To sell an NHP in Canada, a product license application must be submitted to Health Canada.  The company must provide evidence supporting the safety and efficacy of the NHP when used according to its recommended dosage.   
DID YOU KNOW…?
An estimated 71% of people in Canada have used natural health products, like herbal products, vitamins, and homeopathic medicines, according to the Government of Canada.
NHPs in Canada are expected to surpass $5 billion in sales. 
Canada has become an appealing market for brands that meet product registration requirements and other provisions outlined by Health Canada to sell Natural Health Products.
All Natural Health Products (NHP) sold in Canada are subject to NHP Regulations.
Health Canada assesses products and determines whether they are acceptable for sale in Canada.  Approved NHPs are issued a product license along with an eight-digit Natural Product Number (NPN) or Homeopathic Medicine Number (DIN-HM), which must appear on the product label. In order to import a licensed NHP into Canada, an NHP site license must also be in place. Through the site licensing process, Health Canada assess all foreign manufacturing, packaging and labeling sites to confirm they meet Canadian Good Manufacturing Practices (GMP)
The regulatory landscape in Canada can be challenging. Often, Canadian requirements for testing and stability can differ, and sometimes be more stringent, than in other countries around the world.  At CCLS, we offer in-house regulatory consultants that can help companies navigate these differences and deal with the intricacies of applying for product and site licenses with Health Canada.  We offer this expertise to our customers to help guide them on the steps to get licensed to distribute in Canada.
We also hold our own site licenses for importation and product labelling at our fulfillment centers located across Canada. We also offer GMP compliant warehousing facilities with programs in place such as temperature and humidity monitoring, staff training, pest control, and sanitation.  Our validated Warehouse Management System provides our customers with full inventory control and lot-traceability, expiry date compliance, and recall support. All important factors when importing NHPs into Canada. 
If you would like to learn more about how your company can successfully export and distribute your NHP products to Canada, click here to contact us for a no-obligation consultation.