Canada Cartage celebrates centennial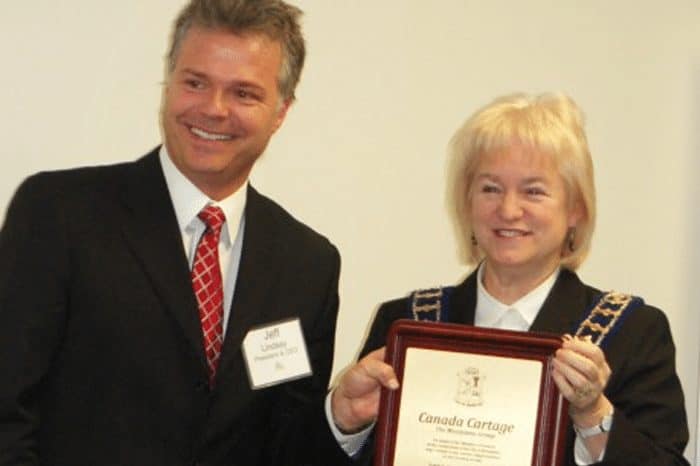 Published by Truck News
BRAMPTON, ON— With the cut of a knife, executives sliced into a ceremonial cake to cap off an event celebrating Canada Cartage's 100th anniversary.
The open house and lunch included presentations by local politicians, including Brampton mayor Susan Fennell and Mississauga mayor Hazel McCallion. (The company has facilities in both Ontario cities.)
Also on hand were former members of the Canada Cartage team, including Fred Leslie. For 30 years beginning in 1974, Leslie was co-owner of the company, along with partner Bill Lindsay, but his connection to the company stretches back even longer than his stint in upper management. His grandfather Robert Leslie founded the company with a single horse and cart.
As Canada Cartage expanded, it added teams of horses and starting in 1917, trucks. Today there are over 4,300 trucks in the dedicated fleet.
To watch an exclusive TMTV interview with Fred Leslie as he reminisces about the company's history, and recalls a train derailment Canada cartage was involved in, click here.