CCLS partners with Loop on zero-waste packaging in Canada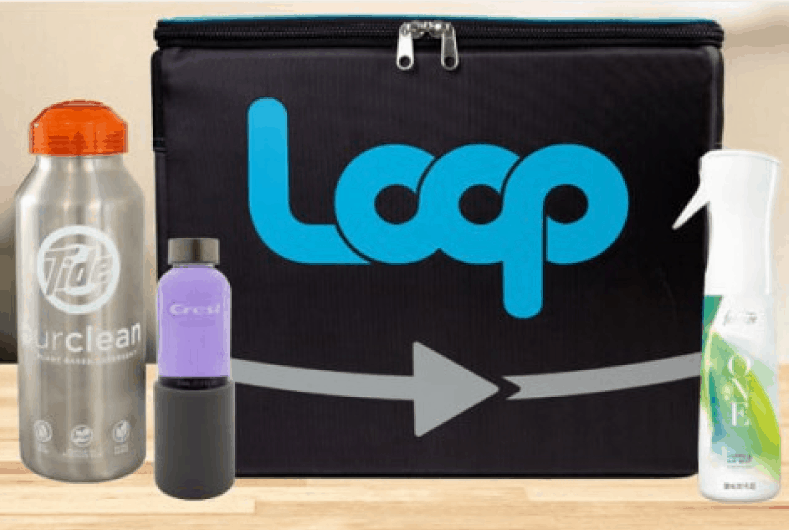 [Toronto, ON] Canada Cartage Logistics Solutions (CCLS) is pleased to announce a new partnership with Loop, the global reuse platform aimed at eliminating waste and greatly improving the delivery, design and features of products.
Loop provides a wide variety of food and household products in refillable packaging, such as ice cream, sauces, snacks, pet food, and toothpaste from some of Canada and the world's most popular brands, including, but not limited to, Loblaw's President's Choice, Nature's Path and Häagen Dazs. On-line orders are sent directly to Loop customers' homes in reusable packaging, and when empty, consumers return the re-useable empty packages to Loop.
CCLS, one of Canada's fastest growing fulfillment and distribution firms, will fulfill customer orders for over 100 Loop SKUs. Many products require complex storage solutions designed for Loop's ambient, refrigerated and frozen products, and will be managed by CCLS to HACCP food safety standards. Loop's specially-designed totes ensure that the products maintain temperature integrity during shipping to the customer. CCLS will also manage the reverse logistics for Loops reusable containers.
"Loop's mission to reduce single-use packaging is an important way to help the environment." says Scott Lane, Senior VP & General Manager, Canada Cartage Logistics Solutions (CCLS). "We are proud to be part of this revolution in Canada to reduce waste and replace it with reusable packaging, while providing a logistics environment adhering to strict food safety."
"CCLS has been a strong partner in its commitment to meet Loop's stringent requirements for quality and food safety," said Steve Gendreau, Loop's COO. "Canada Cartage's supply chain support has been outstanding for Loop's recent launch with Loblaw. Our results have exceeded our early expectations and we look forward to utilizing CCLS's expertise to assist in our growth."
About CCLS (Canada Cartage Logistics Solutions)
CCLS (Canada Cartage Logistics Solutions) is the logistics division of the Canada Cartage group of companies. CCLS provides managed transportation and fulfillment and distribution services from facilities across Canada in all major markets, and specializes in e-commerce and rapid deployment solutions. Its parent group, Canada Cartage, was founded in 1914 and is the country's largest provider of outsourced fleet solutions, providing dedicated equipment and drivers to both small and large firms. The firm also provides general freight services and home delivery. For more information, visit www.canadacartage.com.
About Loop
Loop is an initiative from TerraCycle, www.terracycle.com, an innovative waste management company whose mission is to Eliminate the Idea of Waste®. Operating nationally across 20 countries, TerraCycle partners with leading consumer product companies, retailers, cities, and facilities to recycle hard-to-recycle waste. Loop has been designed to address the issue of waste at its source by providing consumers a circular reuse platform while encouraging manufacturers to own and take responsibility for their packaging in the long term. Loop is now available in France, the U.S., the UK and Canada. Loop is available in France, the U.S., the UK and Canada, and will be in Japan and Australia by the end of 2021.