A transportation industry health check: How the future driver shortage will impact the Canadian economy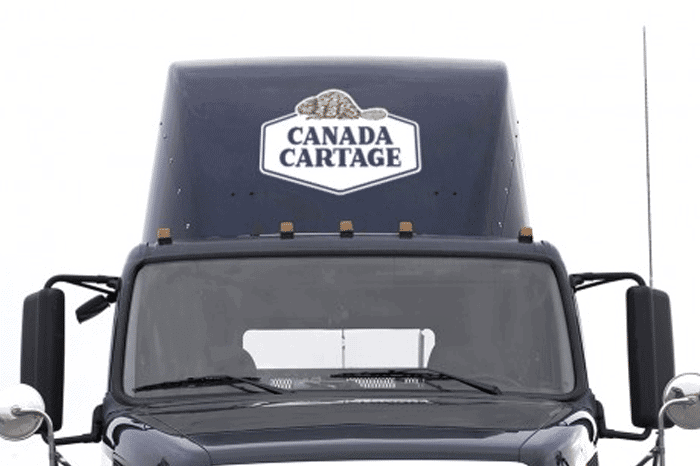 Based on industry data collected by Statistics Canada and The Conference Board of Canada, it has been forecasted that by 2020 the gap between the supply and demand of drivers could reach an excess of 33,000. This is cause for concern, not just for the trucking industry, but for the Canadian economy, and ultimately consumers.
Like many industries, the transportation sector as a whole is facing growing challenges due to the aging population, the ever-growing demand for moving goods, and the resulting need for drivers. Particularly with productivity ramping up in the Western regions of Canada, the sheer number of drivers required to move goods and essential resources across the country makes this a growing problem.
Direct and Indirect Contribution
Today, trucks move 90 per cent of all consumer and food products within Canada. The health of the trucking sector is directly tied to the Canadian economy, with manufacturing, retail, and wholesale trade industries being key drivers of the demand.
According to The Conference Board of Canada's report on the truck driver supply and demand gap, several Canadian industries are strongly impacted by the driver shortage, such as:
• Oil and Gas – The amount of fuel needed to support the entire trucking sector creates high demand for refined petroleum products and for the oil and gas extraction sector
• Mining – Demand from the for-hire trucking industry to transport mined resources and supplies supported $3.2 billion in the mining sector in 2011
• Services – Truck manufacturing and retailing, fuel retailers, vehicle insurance, legal and accounting services, finance, real estate, and rental and leasing sectors also benefit from the economic impact of the trucking sector
In total, jobs created by the for-hire trucking industry account for some 477,600 employees that are contributing to the Canadian economy. Therefore, The Conference Board of Canada now estimates that the total economic footprint of the for-hire trucking industry is in the ballpark of $36.7 billion (the sum of all direct and indirect economic contribution).
The Ripple Effect of Driver Shortages
The ripple effect of driver shortages will be felt far beyond the trucking industry. With JIT environments and the interdependence of lean supply chains across industries, a small disruption for a single supplier can be felt across a web of inter-connected carriers, manufacturing plants, distribution centres, and end-customers. As an example, the recent strike by truckers in the port of Vancouver in early 2014 left hundreds of millions of dollars worth of cargo stranded at Vancouver-area container terminals. However, this was not a "local" B.C. issue; these delays impacted retailers, manufacturers, and service providers across the country and around the globe.
Is Outsourced Transportation the Answer for Private Fleet Operators?
For private fleet operators, the driver shortage presents challenges and the prospect of increased costs. As older drivers retire, fleet operators will be competing for drivers from a smaller and smaller pool of applicants, resulting in increased recruiting costs, and longer vacancy periods to fill positions. Turnover will also increase, as in-demand drivers will move around more frequently for higher wages and benefits.
Although the projected gap seems both imminent and dire, there are transportation alternatives to consider as viable options during a period of driver shortage. One solution is dedicated fleet outsourcing – a model whereby companies can contract dedicated trucks, equipment, and drivers to serve their transportation needs. In fact, many industry analysts state that the outsourced dedicated trucking model is on the rise, and predict it will increase in popularity as companies look to decrease the risk exposure, capital cost, and complexity of running their own fleets.
As Canada's largest dedicated outsourced fleet, operating for more than 100 years, Canada Cartage is addressing driver shortages, so you don't have to. Canada Cartage offers a full service transportation solution and invests in proactive recruiting, hiring, training programs, and employee retention so that your goods get delivered where you need them, when you need them.
Companies who are worried about driver shortages can mitigate any gaps in their ability to serve their customers by relying on the resources of a trusted outsourced transportation partner.