Looking better all the time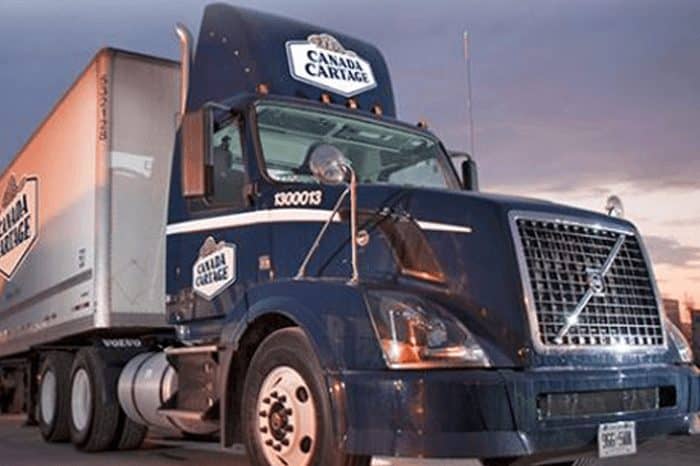 By Mark B. Solomon. Published by DC Velocity
As a consultant to trucking companies since 1977, Larry Menaker, who heads a Chicago-based firm that bears his name, has witnessed much of the industry's past.
But Menaker says he has also seen the industry's future. And it can be summed up in one word: Dedicated.
Menaker's firm does not focus all its efforts on dedicated carriage—the practice whereby, as the name implies, a trucker dedicates equipment and drivers to serving an individual shipper, allowing that customer to lock in rates and capacity with the carrier for a multi-year period. However, he is steering many of his trucking clients in that direction.
Menaker predicts that about half of the future opportunities in trucking will emerge from the dedicated space, not from private fleet operations or from traditional on-demand service, where a trucker waits for a shipper to call with a load and dispatches a rig and trailer for a one-way haul.
Converting private fleets and one-way trips to dedicated service could bring in as much as $80 billion in additional annual revenue to dedicated carriers, according to Menaker.
Menaker also sends a blunt warning to carriers who now generate more than 90 percent of their traffic from on-demand service: Unless those companies migrate to dedicated carriage, "they will not be in business five years from now," he says.
With rising equipment costs, increasingly burdensome government regulations, and a shrinking pool of qualified drivers, carriers can ill afford to have resources sitting idle waiting for a shipper's call, and may not be able to adequately service the customer when the call does come, Menaker explains.
As a result, those carriers that stick with the on-demand model may find themselves behind the competitive eight ball or drowning in red ink, Menaker says. "If you are waiting for someone to get in touch with you, you will be in trouble," he says.
Double-digit savings
John G. Larkin, lead transport analyst for investment firm Stifel, Nicolaus & Co., calls dedicated trucking the "mutually beneficial antidote" for carriers that want to get paid for capacity and shippers that want to know it's available.
"Both shippers and carriers are increasingly realizing that dedicated trucking may be just the solution that meets both their needs," Larkin wrote in early October.
Speaking that same month at the Council of Supply Chain Management Professionals' (CSCMP) Annual Global Conference in Philadelphia, Larkin said shippers who own and operate private fleets could "see 10-percent savings right off the bat" from switching to dedicated service. That's because specialized operators can usually manage fuel, insurance, maintenance, equipment utilization, and driver schedules more efficiently than a shipper that also operates its own trucks can, Larkin notes.
What's more, companies that outsource their fleet needs can free up their balance sheet capacity and reinvest more of their cash into their core business, which is generally not transportation, Larkin says.
Menaker goes one better, noting that many private fleets lease their equipment from companies like Ryder Truck Leasing and Penske Truck Leasing, which charge premiums for using their vehicles. "Those premiums go away" when a shipper converts from a private fleet to dedicated carriage, he said.
All in all, a company that shifts from private fleet ownership to a dedicated operation can shave its costs by up to 15 percent, while securing dependable capacity for constant, or "baseload," volumes and using third parties like freight brokers to handle unexpected surges in demand, experts say.
A shift in the winds
The upshot is more shippers will likely be giving dedicated a second look, experts say. David D. Congdon, president and CEO of less-than-truckload carrier Old Dominion Freight Line Inc., said he expects to see an expansion in the use of dedicated service, as well as private fleets, as shippers look to build stability into their networks and reduce the risk of paying for so-called empty miles. "If you can reduce empty miles, you can beat any pricing game," Congdon told a gathering at CSCMP.
Some shippers have already seen the light. "We will rely more on dedicated fleets to manage variability, and control peaks and valleys in our traffic flow," Michael F. Heckart, manager, North American logistics and strategic sourcing at agribusiness giant Deere & Co., said at CSCMP.
Michael Cole, senior director of transportation for food and confectionary titan Kraft Foods, said at the conference that Kraft this year will have 400 rigs at its disposal for dedicated carriage, up from 220 in 2010. About 30 percent of Kraft's total 2011 rig count will be privately held or dedicated, up from 22 percent in 2010, according to Cole.
Since converting part of its fleet to dedicated, Kraft has seen an eight-percentage-point improvement in its on-time delivery metrics from its distribution centers to retailer warehouses, Cole adds.
The recent spike in interest in dedicated carriage stands in stark contrast to the 25-plus year period after truck deregulation, when the service grew so slowly that no one took notice. According to Menaker, shippers were intrigued by the concept but were skeptical about service quality and promised cost savings. Market pricing also sowed confusion, as carriers that charged premiums for providing a "specialized" service were undercut by renegade operators that priced dedicated at a discount. In addition, traffic managers who ran private fleets were loath to outsource their operations for fear of losing their jobs, Menaker adds.
All of that changed starting in the middle of the last decade, as oil prices became increasingly volatile, equipment costs rose, the industry experienced an acute driver shortage, and a freight recession pressured traffic managers to improve the efficiency of their operations and drive out costs.
Proceed with caution
As the dedicated model gains traction, experts caution shippers and carriers not to enter into these arrangements with blinders on. A dedicated relationship generally spans three to five years, and is akin to a marriage with both sides contractually joined at the hip.
And dedicated fleet contracts can be complicated compared with conventional truckload service agreements. For example, because dedicated providers are paid based on an agreed-upon number of round-trip miles driven, the contract must ensure an operator is properly compensated on low-mileage as well as high-mileage days. A properly written dedicated contract "should [be structured so that] the carrier gets paid even if a load doesn't move," says Lana R. Batts, a long-time trucking executive and a partner in Transport Capital Partners, a transport mergers and acquisitions advisory firm.
In addition, contracts must be painstakingly detailed in terms of fleet size specifications, and spell out provisions and charges for driver stop-offs, detention, and layover. Fuel surcharge, loading, and unloading costs must also be thoroughly addressed.
Menaker said the process has to be completely transparent, with shippers and carriers knowing from the start what is expected of each other.
"Both parties need to establish quantifiable performance measurements. There must be a sense of equal and shared responsibility as if each party is an extension of the other. And there has to be availability and sharing of quality information, especially if there are organizational changes that could affect the service," he said.