Is your private fleet struggling with volume surges?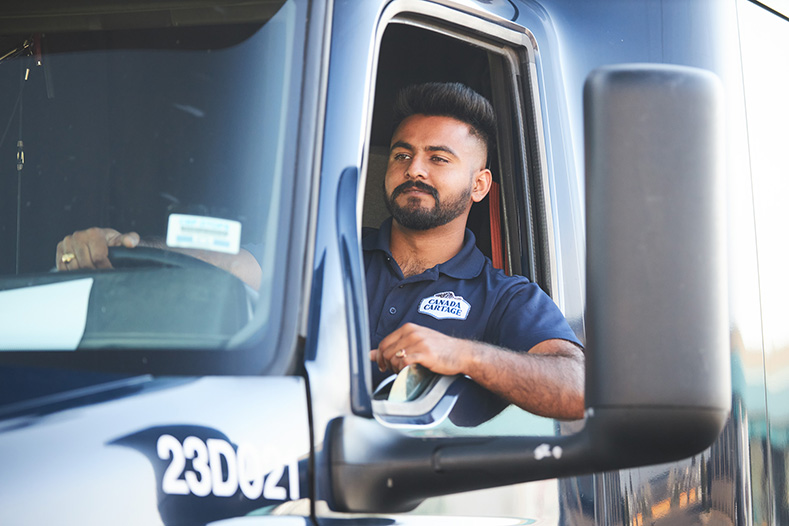 Most private fleets try to maintain a truck and driver fleet count that is "right sized" to their average daily shipping volumes. This makes a lot of sense – why have idle tractors and trailers "sitting against the fence" — and under-utilized company drivers waiting around — for the weekly, monthly, or seasonal volume spikes that inevitably occur.
However, when those volume spikes do happen, private fleet operators are finding it increasingly difficult to "surge" temporary trucks and drivers to meet the demand. With a tightening of truck rental availability due to global equipment shortages, and a shallower pool of short-term agency drivers due to driver shortages, private fleets are struggling to satisfy both internal and external customers.
There is an alternative that can help your company to have all the benefits of a private fleet, and have the additional resources available to you to meet volume surges – dedicated fleet outsourcing.
As the name implies, dedicated fleet outsourcing (or dedicated contract carriage) gives you all the benefits of a private fleet. Trucks and drivers are 100% dedicated to your account. They start and finish their day at your location. They get to know your customers, your processes, and the pick-up and delivery sites. The trucks can even be branded with your logo and company colours. And your fleet outsourcing provider takes over the risk and hassle of operating a private fleet (things like insurance, licensing, safety ratings, recruiting/hiring/managing drivers, fleet maintenance and repairs, and much more).
One of the key benefits that Canada Cartage delivers with our fleet outsourcing model is our "surge" fleet of trucks and drivers that we deploy to our customers to help them meet their volume spikes. We do this through our unique "hub and spoke" operating model. Here's how it works:
Dedicated equipment and drivers are domiciled at customer sites (the "spokes")
Non-dedicated surge equipment and drivers are domiciled at Canada Cartage's regional terminals (the "hubs") located across the country
When volumes demand it, Canada Cartage re-positions equipment and drivers from the "hub" to support our customers' short-term requirements to meet delivery demands
Short-term drivers are trained on any account-specific delivery or logistics requirements
This model is used by some of Canada's most successful mid-size and large companies in the grocery, food and beverages, retail, building and construction, gas and chemical, and healthcare industries.
Besides providing "volume surge" protection that helps you meet short-term demand, there are additional benefits to this unique operating model:
Driver vacation coverage: from a single day to several weeks
Driver illness coverage: same-day coverage when a driver unexpectedly calls in sick
Short-term or long-term disability coverage: in case of illness or injuries
Hour-of-service coverage: if your drivers run out of legal operating hours during a day or week, we can dispatch drivers to finish your deliveries on short notice
Truck and trailer coverage: when your dedicated equipment is unavailable due to repairs or preventative maintenance, replacement equipment is dispatched to your site
Continuity of technology and data: our volume surge drivers and tractors have the same technology as your dedicated fleet team. This eliminates the technology and data "gaps" you may experience when you bring in rental trucks and agency drivers
Guaranteed capacity: as a Canada Cartage dedicated customer, you get the resources you need, and avoid "rolling the dice" on the spot market when you require drivers and trucks
Cost efficiencies: pay for only what you need, and avoid the premium costs of rentals and agency drivers, or having surplus equipment on a "just-in-case" basis
The dedicated fleet outsourcing model, plus Canada Cartage's unique "hub and spoke" operating model, are a proven alternative to the private fleet model.
To learn more and see if it can help your business, contact us at 1-800-268-2228 x 2 or email us at info@canadacartage.com.