Going Green In The Warehousing And Fulfillment World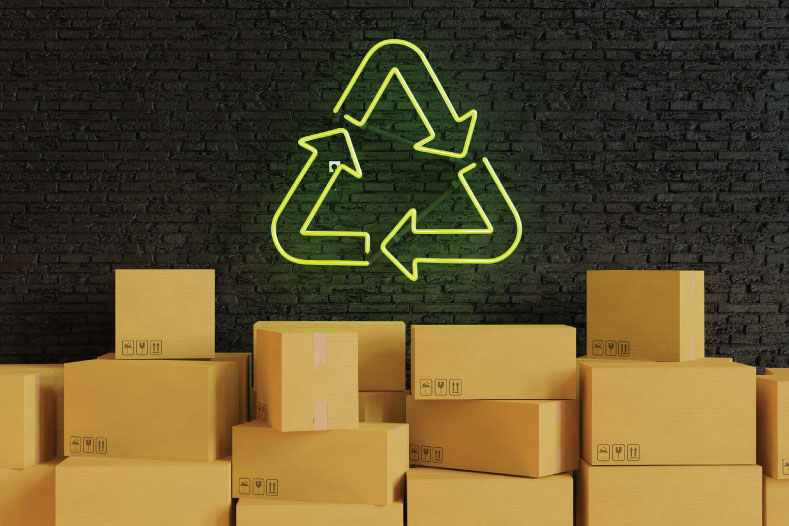 Warehouse and fulfillment centers are generally not perceived as environmentally-friendly facilities. They consume large areas of land, have huge heating and air conditioning bills, and overall have a large carbon footprint.
However, modern fulfillment centers are going green – focusing on energy reduction through improvements in electricity efficiency, innovative packaging and recycling strategies, and the latest in innovative, environmentally-friendly building design.
CCLS (Canada Cartage Logistics Services) has taken many steps to become a green choice for fulfillment and final mile distribution solutions. All fulfillment centers across Canada are equipped with LED lighting, which can reduce energy usage by anywhere from 40 to 60 percent as compared to fluorescent bulbs. Further savings are achieved through our installation of lighting motion sensors and timers that keep aisles dark until there is stocking or picking activity.
We have also partnered with our customers to reduce their environmental footprint. Most of our accounts have switched from using plastic air bubbles to paper to fill the void in packages for shipping. We have also aligned with one customer to have all goods shipped unpackaged in bulk to our fulfillment centers. From there, individual orders are packaged, which reduces packaging waste and time. A new project with a major retailer is being piloted to have Styrofoam returned in bulk to us from multiple local stores, which we consolidate and forward along to a recycling company.
All facilities have recycling programs, from corrugate cardboard to pallet recycling. Some facilities have an on-site corrugate compacter, which reduces cardboard volume, making it easier and less expensive to recycle.
Our new CCLS fulfillment center in Nisku, Alberta, incorporates a variety of green initiatives to reduce our carbon foot print. The building itself includes a 30,000-liter capacity cistern system to capture rainwater for toilet flushing. Solar panels and LED lighting, as well as upgraded roof insulation, help reduce electricity use. Our goal with this new facility is to achieve Silver level with LEED® (Leadership in Energy and Environmental Design) through the green design of the building and initiatives driven within the facility.
Sustainable and responsible operations are the way forward, and CCLS is constantly looking for new initiatives to reduce our carbon footprint. We're exploring new ideas, solutions and strategies to address environmental challenges in the warehousing and fulfillment industry. With the earth's natural resources dwindling, and global carbon emissions steadily rising, by partnering with an environmentally conscious business, you are not only reducing your carbon footprint, but you are supporting a growing cultural shift to business stability.