Canada Cartage delivers fresh water to Toronto's homeless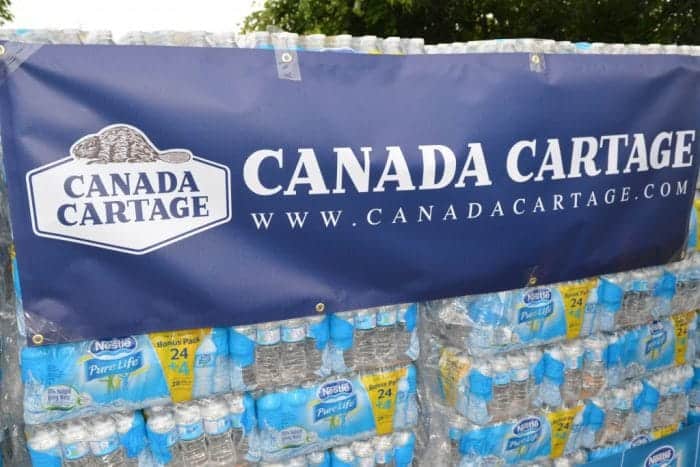 Published by: Truck News
Canada Cartage has chipped in once again this year to ensure Toronto's homeless had fresh water to drink.
The company provided transportation and warehousing services—providing six dedicated trailers and drivers – to help store and deliver six truckloads of bottled water to homeless shelters in the Greater Toronto Area. This is Canada Cartage's fifth year volunteering for the Project Water initiative.
"Most people don't realize that more homeless people die of dehydration during the summer months than from exposure to the elements in the winter," said Jody Steinhauer, founder of Project Water. "Our initiatives are helping save lives."
The organization said it plans to roll out similar initiatives throughout Canada. This year, the organization distributed 370,000 bottles of water via more than 170 relief organizations in southwestern Ontario. It has donated 1.5 million bottles of water since its inception.
Transportation is a vital part of the program's efforts.
"We really can't thank Canada Cartage enough, as without each and every sponsor, Project Water wouldn't be possible," said Marnie Zamperoni of The Bargains Group. "We hear from the front line agencies daily on what a difference this water makes over the extreme heat of the summer months. It is an incredible thing you have done."