Fleet profile: safety is job one at Canada Cartage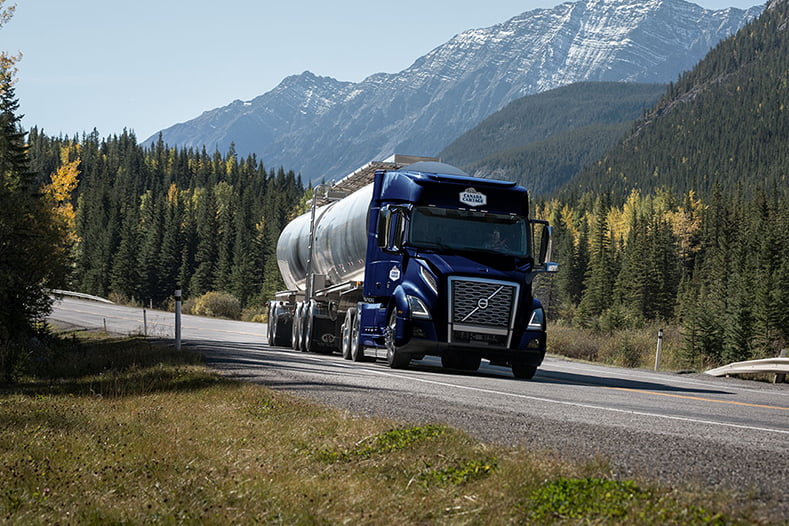 Published by fleetequipmentmag.com,
For Tony Palmerio, national safety and compliance manager for Canada Cartage, running a tight ship when it comes to safety requires multiple mindsets.
"We have to think in legal terms, which means if your safety program is not documented, it didn't happen," he said, "but that's not all. We have to think like an insurance provider – they come and audit our processes once a quarter to make sure we're continuing best practices with safety. What's more, we have to think like a customer – every month our major customers need to see our safety profile. If we fall below a satisfactory level, we might lose their business. And, lastly, and most importantly, we have to think like a driver – we need to give them consistent safety training and information that is easy to consume and information that will be retained. Without our drivers being safe, everything else goes out the door."
All these mindsets mean that Canada Cartage, which operates more than 3,500 power units, has to have a robust and well-thought-out safety program. And it does. It's a big challenge for a company that operates mostly last mile deliveries (warehouse to retail)—hauling dedicated loads, bulk, refrigerated, flatbed, hazardous goods and vans with primarily Class 8 day cabs.  It's all paid off. The company has won numerous awards for safety, carrier service, and by having an inviting workplace. For five years straight, it was named as one of "Canada's Best Employers" by Forbes and is a six-time winner of Trucking HR's "Top Fleet Employers."
The safety process starts with finding the right driver candidates. "New drivers are interviewed by our recruiting department to ensure they are suitable for the job, location, work hours/shift, type of work etc.," said Palmerio. "We then conduct an on-road practical evaluation, which includes a pre–trip inspection, setting up a tractor and trailer, backing maneuvers and on the road driving evaluation. It is a rigorous testing procedure, with many candidates being rejected if they are not up to standards."
Once drivers are selected, they go through the equivalent of three days of orientation. "We previously did three days of in-house orientation, but that was proving difficult for some drivers since the commute time to our training facilities could be quite lengthy," said Palmerio. "A couple years ago we decided to do much of that training online and only have one day of in-house orientation. And that's worked exceedingly well—especially this past year with the challenges of COVID-19."
For online courses and learning, Canada Cartage uses CarriersEdge, which provides safety modules that address driving, inspection and hazardous materials skills. "Each province differs slightly when it comes to safety requirements and commercial vehicle regulations," said Palmerio. "So, our content can change. In Ontario, our safety training package with CarriersEdge will include Accident Scene reporting for drivers, Defensive Driving, HOS, Vehicle Inspections, GHS, Slips and Falls, and other related OHS modules. We also upload our own orientation content – company policies, and operational information for example, plus 17 short safety videos that were created in cooperation with the Alberta Motor Transport Association with the help of Canada Cartage equipment and drivers."
Palmerio said that one of the benefits of working with CarriersEdge is that in addition to English, some content is available in Spanish, French and Punjabi. "Our drivers are quite diverse here in Canada, so it's helpful to work with a company that creates training modules in different languages," said Palmerio.
Read the full article here: fleetequipmentmag.com