CCLS opens 3 new fulfillment centers to meet increasing demand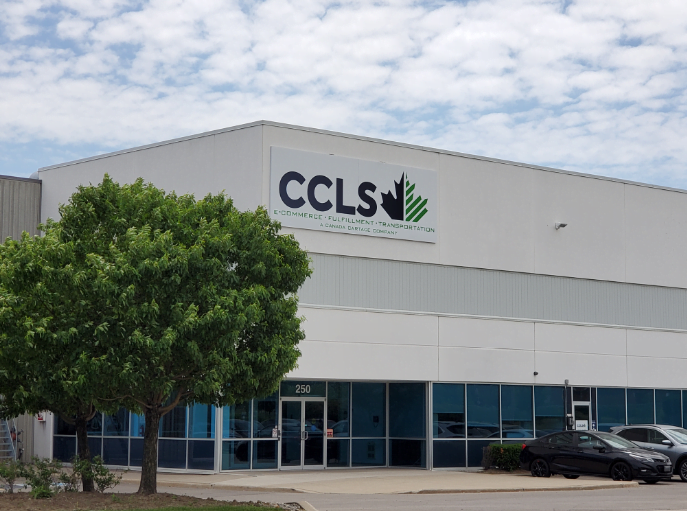 [Toronto, ON] To meet increasing customer demand in their e-commerce and fulfillment services, CCLS (Canada Cartage Logistics Solutions) has expanded their national DC footprint with an additional 3 distribution centers.
The company has opened a two new facilities in Mississauga, Ontario, totaling 189,000 square feet. The addition of these two sites brings the total number of CCLS DC's in the Greater Toronto Area (GTA) to five buildings with a combined 653,000 square feet.
CCLS will also open a new facility in Nisku, Alberta in September of this year. Nisku is located south of Edmonton and minutes away from the Edmonton International Airport. The Nisku DC has 219,000 square feet of tier one distribution space, with 43 dock doors and a large secured yard.
In the past 12 months, CCLS has added roughly 740,000 square feet of new space into their fulfillment and distribution network. The company has facilities in Vancouver, Calgary, Edmonton, Winnipeg, and the GTA.
"Demand for warehouse and distribution space in North America is at an all-time high", says Scott Lane, Senior Vice President and General Manager, CCLS. "We have been successful over the past year in securing new buildings to keep pace with the incredible growth we are seeing in our e-Commerce business. We will continue to expand our network to keep pace with this demand. We also continue to invest in warehouse automation, continuous improvement, and employee health and wellness programs to support our employer of choice initiatives."
About CCLS (Canada Cartage Logistics Solutions)
CCLS (Canada Cartage Logistics Solutions) is the logistics division of the Canada Cartage group of companies. CCLS provides managed transportation and fulfillment and distribution services from facilities across Canada in all major markets, and specializes in e-commerce and rapid deployment solutions. Its parent group, Canada Cartage, was founded in 1914 and is the country's largest provider of outsourced fleet solutions, providing dedicated equipment and drivers to both small and large firms. The firm also provides general freight services and home delivery. For more information, visit www.canadacartage.com.