Canada Cartage Selected As Top Fleet Employer For Seventh Straight Year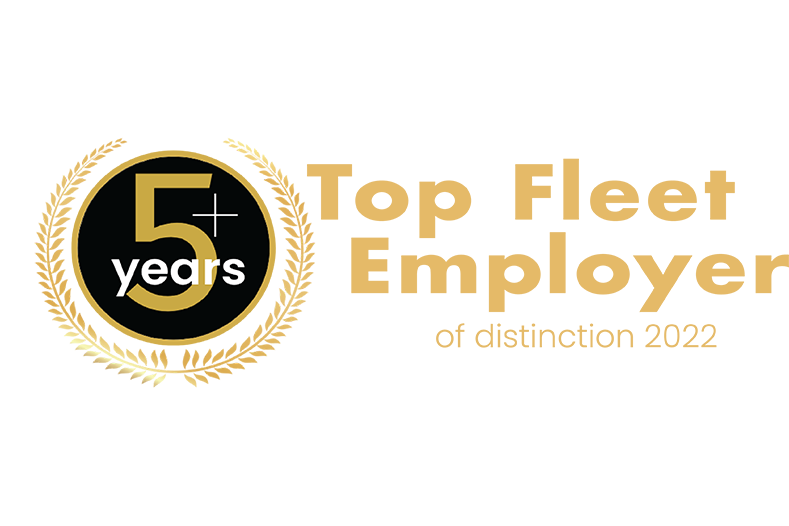 Toronto, ON –
Trucking HR Canada has announced that Canada Cartage has again been selected as one of the country's Top Fleet Employers. The award honours the best workplaces in Canada's trucking industry. Canada Cartage has also been recognized as an Employer of Distinction for the third year in a row.
Fleets of every size were rated on topics including employee recognition, compensation, lifestyle, employee engagement, wellness, professional development, recruitment and retention. The award was evaluated based on a comprehensive application process, driver and staff surveys, and follow-up interviews.
"Trucking and logistics employers and their employees continue to emerge as leaders across Canada, creating welcoming workplaces for Canadians," says Angela Splinter, Trucking HR Canada CEO. "As our sector continues to face labour shortages, Top Fleet Employers lead the industry in offering exceptional workplaces for their employees, attracting Canada's next generation of top talent"
David Zavitz, Chief Administrative Officer, commented that "this accomplishment would not be possible without our teams across the country, implementing industry best practices, and listening to our employees input and feedback. We continue to work towards being the best employer we can be, and ensure that we are a leader in the industry."
The Top Fleet Employers' selection criteria reflects Canadian human resources issues, trends and working environments, and has been validated by a panel of trucking industry experts and a Certified Human Resource Leader (CHRL). It also echoes Trucking HR Canada's standards of excellence and considers every position in a fleet.