Canada Cartage Announces Stephen Fletcher as Chief Human Resources Officer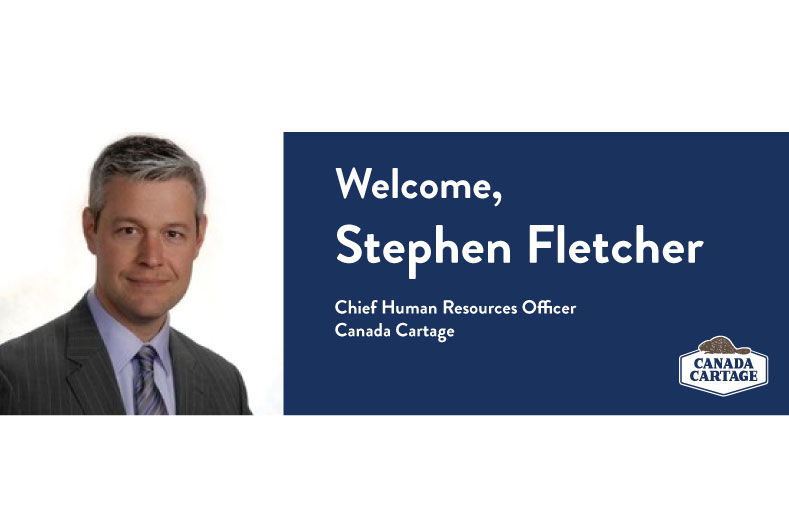 Canada Cartage today announced that Stephen Fletcher will join as Chief Human Resources Officer (CHRO) effective August 29th, 2022.
"The CHRO is a newly-created executive role that underlines the importance of human resources at Canada Cartage as our company continues to grow," said Jeff Lindsay, President and CEO of Canada Cartage. "As an organization, we will be putting increased focus on areas such as training and development, leadership, and employee engagement. Stephen and the HR team will be instrumental in helping us to develop new programs that advance these goals, as well as other important employee programs."
Stephen has over twenty years of HR management experience, with a focus on areas that include compensation and benefits, recruiting and talent acquisition, organization development, health and safety, labour relations, and mergers and acquisitions. Most recently, he served as Executive Vice President, Human Resources with Terrapure Environmental, and prior to that, he was in progressive HR management roles at Newalta Corporation, McMaster University, City of London, and Bluewater Health.
About Canada Cartage
Founded in 1914, Canada Cartage group of companies is one of the country's largest transportation and logistics providers. Under the brand names of Canada Cartage, CCLS, Stalco, Kore Logistics, Speedee Transportation, Laurentien Transport, and Mackie Moving Systems, they provide dedicated contract transportation, general freight, managed transportation services, fulfillment and distribution, and home delivery services. The company has a workforce of over 4,000 at locations across the country. For more information, visit www.canadacartage.com