After a year of turmoil, drivers feeling more optimistic about the future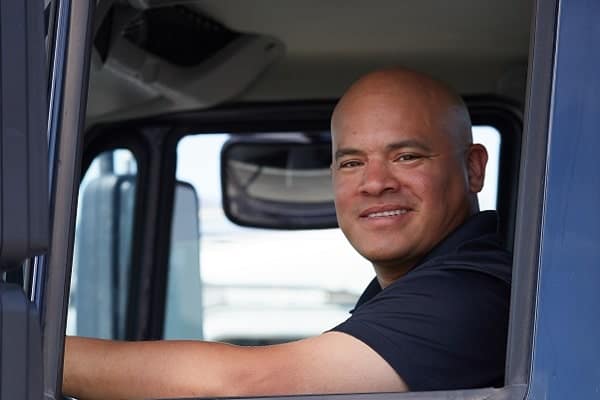 Kolbi Kukurba, project and public relations manager for the Alberta division of the Canadian Mental Health Association, states that, for the time being, truck drivers may be driven by the "altruism of their role" during this worldwide crisis. But as time goes on, and the world gets back to normal once there is a better handle on this pandemic, that could change.
There is no denying that the last year has been difficult. But no matter how hard it's been for everyone, it has been especially hard for truck drivers and other frontline workers.  While many of us have been able to work from home, truck drivers have continued to work day in, day out to keep our economy going.  Consumers have come to depend on professional truck drivers more than ever during the pandemic to ensure that critical goods like food and health care products are available and stocked on shelves. 
Drivers at Canada Cartage who were interviewed on how the pandemic has effected them responded that they were mostly feeling "stressed".  Drivers have been worried about contracting COVID-19 and getting sick, making their families sick, or worse.  Additionally, they've been concerned about having to quarantine for 14 days. 
But even with the risk, these drivers have a great sense of pride and reiterated their overwhelming commitment to Canada Cartage and the industry to ensure they were part of the solution and helping keep the economy moving.
During the early days of the outbreak, it was a struggle for long haul drivers to find clean truck stops with restroom facilities.  "An everyday challenge for us was to try and stay healthy, so that we could continue to do our jobs and without the basic necessities, it made it a real challenge" said Don Eve, long haul driver, Canada Cartage.   According to Business Insider, grocery stores would run out of food in just 3 days if long-haul truckers stopped working, making it critical that we treat our drivers with the respect that they deserve. 
How do the drivers feel now that things are starting to open up?  The general consensus is that they are excited and happy to see things heading in the right direction.  "I'm glad to see things are opening up again, but I hope we don't move too fast and go backwards again.  When I drive in the US, things are pretty much back to normal, so I hope we can get that in Canada soon" says Jean Baptiste Saturne, long haul owner operator, Canada Cartage.
When speaking about the outlook for the second half of 2021, the general consensus among drivers is positive.  Truck drivers are starting to feel hopeful and excited for a return to normal, or at least a new normal where people are feeling safer and the economy is reopening.   
As we move forward, we all need to continue the conversation with our drivers to understand how they are feeling and provide them with the tools they need to feel comfortable and confident that they are supported and looked after.  Canada Cartage values our drivers, and all drivers, who continue to put themselves out there.  One of the tools that Canada Cartage offers is access to mental health resources through the Morneau Shepell Employee and Family Assistance Plan (EFAP).  The EFAP is free, 100% confidential, and provides employees (and their insured dependents under the group insurance plan) with access to professional help.