15 Considerations when choosing a dedicated fleet provider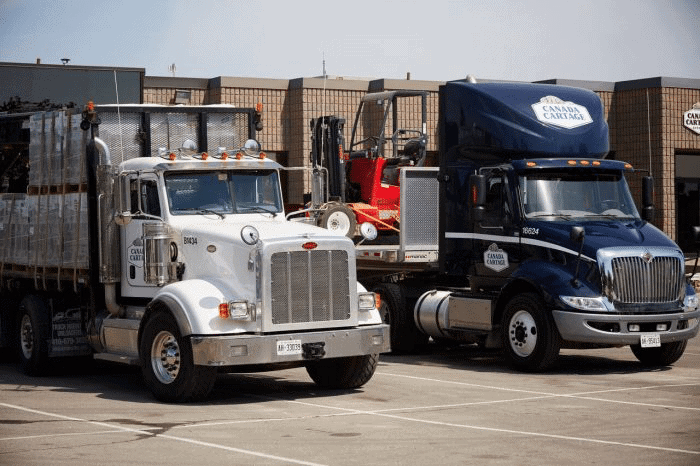 Outsourcing your private fleet is a big decision, and not one that should be taken lightly. While there are a number of benefits to outsourcing your private fleet, partnering with a reputable company will help you maintain – and improve – customer service levels.
Once you've made the decision to outsource your fleet to a dedicated fleet provider, there are several questions you need to ask to ensure you are partnering with the right company. You are embarking on a long-term relationship so take your time, do your research, and ask your potential outsourcing partner these 15 questions:
1. Is your company financially stable? Obtain bank references and ensure the dedicated fleet provider you are considering has the resources needed to properly service your company. Working with a financially stable company will give you peace of mind knowing they will be around for years to come.
2. Are you an established company? Find out how long the company has been around. Generally speaking, companies with long histories and several years of experience will better understand your outsourcing requirements.
3. Do you have national coverage? Working with a supplier that offers national coverage will improve your customer service levels and allow you to grow your business down the road.
4. Do you have the equipment and capacity to handle our regular routes and surge volumes, when necessary? A big benefit of working with an outsourced provider is the ability to increase deliveries during peak periods. Outsourced providers should be able to deploy additional equipment and drivers on a short-term basis, when needed.
5. Do you have experience in my vertical market? Work with a company that has experience in your vertical market. Whether its specialty equipment for the gas & chemical industry, reefer trucks for the food & beverage industry, or specialized training for the healthcare industry, you will want drivers and equipment that are right for your business. Ask for a list of the companies in your industry that they work with.
6. What technology do you have in place to deliver detailed Key Performance Indicator (KPIs) reports? Understanding what technology is available, and putting the right KPIs in place will help you assess your outsourced fleet provider long after the project begins. Ask for a copy of a typical customer KPI report.
7. Have you been recognized in your industry? Find out if the outsourced partner you are considering has received any awards or industry recognitions. You will want to work with a company that has proven success in the industry.
8. Do you have a thorough driver training program in place?A reputable outsourced partner will have a comprehensive approach to training to ensure that all drivers are certified professionals who are experienced and prepared for any road challenge.
9. Are you a leader in safety and compliance and what programs do you have in place?You will want to work with a company that has safety standards that are ranked among the highest in the industry. Ask your outsourced partner about their CVOR rating in Ontario, PEVL in Quebec, and their National Safety Code in Western Canada.
10. Will I have dedicated drivers on my account? In order to maintain and improve service levels, dedicated drivers who get to know the account, your procedures, and your customers will go a long way in ensuring complete customer satisfaction.
11. What is your approach to risk management? Companies should have a thorough risk management and escalation process to ensure that claims and accidents are handled properly. Your outsourced provider needs to be accountable and responsible in the event of an accident investigation, hazardous spill, cargo claim, or insurance claim. Ask for copies of their processes and procedures to deal with an emergency situation when it arises.
12. Are your customers happy? Ask for customer references and follow up with them to determine your outsourced provider's strengths and weaknesses. This will help you align your company objectives with the right partner and identify any gaps.
13. Who will manage our relationship? Talk to your potential partner about relationship management and who will be your point of contact for ongoing day-to-day management. Also, inquire about the escalation process and what that might look like to ensure any issues that come up are handled promptly and efficiently.
14. What is your price point?Price is important and you should stay within your budget but you will want to be wary of suppliers who come in too low. Remember the old adage, "If it's too good to be true, it probably is." You will want to focus on quality and efficiencies over the lowest price.
15. What processes do you have in place if/when I decide to transition to an outsourced fleet provider?A reputable company will have processes in place to handle the transition from a private fleet ownership to an outsourced fleet provider. This can be a complex process but a reputable company will have the necessary processes and service level agreements in place to ensure a seamless transition. Ask for a copy of their fleet transition project management plan.
Once you've determined which dedicated fleet provider meets the above listed requirements, you will have peace of mind knowing you are working with a top carrier.
Contact us at info@canadacartage.com, or visit www.canadacartage.com to find out more about our dedicated fleet outsourcing services.