The Cost of Doing Business: 4 Transportation Industry Trends for 2021 & Beyond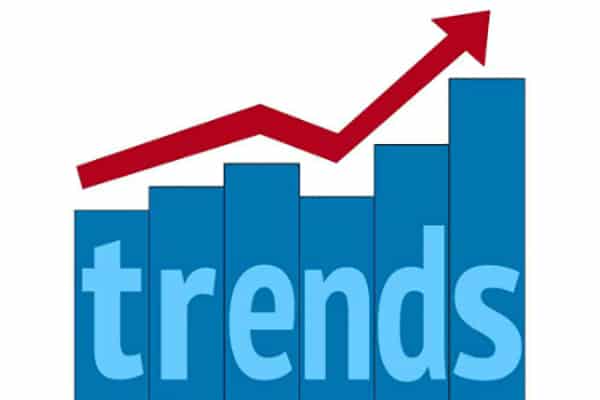 There are many hot topics facing the transportation industry in 2021 and beyond. From ever-changing industry regulations, new electronic logging device requirements, COVID-19, to the chronic driver shortage, even the most experienced fleet operators could be feeling uncertain about the future. Here are four key topics that your business needs to consider to help you plan for the future.
1. Electronic Logging Devices (ELD)
The ELD mandate is already in effect for all carriers who do business in the U.S.. With Canada's implementation date set for June 2021, carriers and private fleet operators must now consider how this will impact their business operations.
ELD devices in Canada will require compliance with the technical standards published in the ELD Mandate and must be validated by a government-certified 3rd party. This is unlike the U.S. mandate that allowed ELD providers to self-certify their devices. As a result, this will impact carriers who operate internationally if their current ELD devices do not meet the certification requirements in both the U.S. and Canada.
Reputable carriers would agree that ELDs are good for the industry, but they come at a price. The annual costs range from $300 to $3,000 per truck for an enterprise-grade solution. Costs include hardware, professional installation, back-end IT data integration, and recurring monthly charges for each vehicle. These regulatory changes will drive operating costs even higher for fleet operators.
2. Mandatory Entry Level Training (MELT)
The April 2018 Humboldt bus crash that killed 16 people serves as a reminder that more needs to be done in the way of truck driver training in Canada.
Following the tragedy, Canada's transportation ministers committed to developing the MELT program across the country. The program is to be implemented in all provinces in 2021. Ontario, Alberta, Saskatchewan and Manitoba are currently the only Canadian jurisdictions that have mandated MELT. However, having a national standard will inevitably force the other provinces to follow.
While this is another safety standard that is an important step in the right direction for the transportation industry, it comes at a cost, in both time and money. Class 1 MELT for truck drivers takes 113 hours to complete and can cost up to $10,000, so it's important for fleet operators to plan accordingly when hiring new drivers.
3. Aging Workforce
Like many industries, the trucking industry is facing growing challenges due to the aging population and the systemic driver shortage. The age of the average truck driver has increased more rapidly than the age of the average worker due to fewer younger workers entering the industry. There are over 300,000 truck drivers in Canada today, with an average age of 48 years according to the Canadian Trucking Alliance. With the current state of the industry, transportation companies are required to spend even more on recruiting efforts to attract, hire, and retain new drivers. It is estimated that companies are spending between $5,000 and $10,000 on advertising costs, sign-on bonuses, and training to hire a new driver.
4. COVID-19
COVID-19 is another issue facing the transportation industry that unfortunately won't be going away soon. The driver shortage issue that has been an ongoing hot topic in the transportation industry is now more complex than ever. Since March of 2020, transportation companies are now also dealing with recruiting drivers who aren't afraid to work during a global pandemic.
The economic disruption due to COVID-19 is seeing many companies experiencing closures, revenue declines, and added risk. The government continues to monitor the situation and will make decisions accordingly, which could lead to more challenging months ahead.
For private fleet owners, the rising costs of equipment, attracting and retaining drivers, and ever-changing rules and regulations might outweigh the benefits of running their own trucks. If you are interested in learning more about Canada Cartage's unique fleet outsourcing model to see if it is right for you, email us at info@canadacartage.com or visit www.canadacartage.com.