Is running a private truck fleet worth the risk?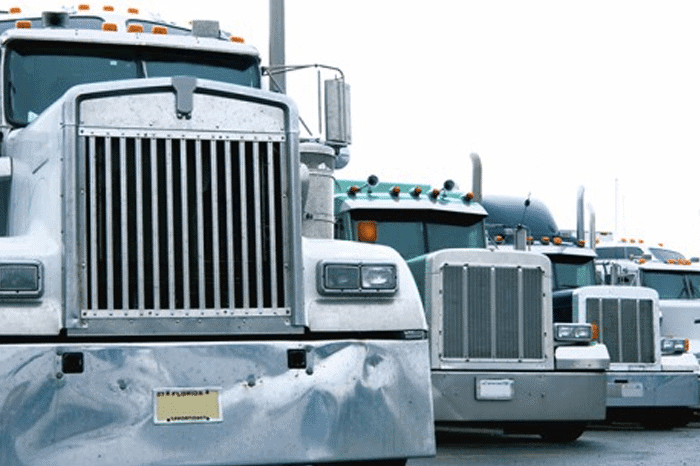 Running your own private fleet of trucks and drivers is like running your own trucking company. While you have the control and flexibility you need to deliver your products to customers, it can be risky business. As the industry continues to grow and change, fully assessing your company's potential risks will help you evaluate the true cost of doing business.
Risk of losing customers due to missed deliveries from increasing driver shortage. Driver shortages are on the rise leading to an increased cost of hiring, training, and retaining drivers, says John Gallagher in Private Fleets Seek Return. Based on industry data collected by Statistics Canada and The Conference Board of Canada, it has been forecasted that by 2020, the gap between the supply and demand of drivers could be over 33,000 vacancies. At best, private fleets will need to increase their spending on advertising, recruiting, road testing, and background checking verifications to keep drivers in the seat. At worst, there is a risk of losing customers due to missed deliveries from trucks sitting idle.
Risk of equipment underutilization because of company's shipping peaks and valleys. Many companies experience shipping peaks and valleys with busy days during the week, busy weeks during the month, and/or seasonal volume surges during the year. Many private fleets have scaled their equipment needs to handle peak periods and satisfy customer demands. However, this often leads to costly and underutilized equipment sitting idle during slower periods. As well, many private fleets have an imbalance of inbound and outbound shipments, resulting in empty backhauls that can significantly increase transportation costs.
Risk of penalties caused by safety and compliance driver infractions. There is a great deal of investment and energy needed to meet the ever-changing regulatory demands of the trucking industry. Not to mention steep consequences and penalties when there are safety and compliance infractions such as fines, out of service orders, regulatory scores, or worse…jail time, or fatalities due to driver error or equipment malfunctions.
Private fleet operators must meet and maintain provincial and/or federal regulations dictating the safe operation of their fleet including but not limited to:
– commercial vehicle and fleet registration;
– testing, and reporting;
– driver and vehicle licensing;
– safety programs, record-keeping;
– preventative maintenance;
– understanding and documenting drivers hours-of-service rules;
– complying with dangerous goods regulations; and
– proper cargo securement.
Risk of having capital diverted to trucks, and not company growth. Most businesses have restraints on their available capital for growth and expansion. Diverting this capital to purchase trucks for a private fleet is only advisable if the private fleet generates more savings than the potential returns that could be gained if the capital went to new production equipment, upgraded facilities, or technology. Capital should be invested where a company can create the highest return for investors. Financial measures such as return on assets or economic value added (EVA) tend to make private fleets unattractive unless capacity is fully utilized and substantial savings are obtained.
Risk of management attention being sidetracked from strategic business matters. Senior management's attention may be diverted from important strategic business matters while managing issues related to their private fleet. Administrative staff and costs often expand to keep pace with requirements for driver recruiting and retention, safety training, hazardous materials processing and reporting, hours of service compliance, permits and licensing, provincial and federal ministry of transportation reporting, accident investigations, insurance, claims for for-hire services, payroll and benefits, and supervision. These distractions will further increase as driver shortages become more acute, and transportation regulations grow in complexity.
Risk of liability when a company runs its own trucks. Companies often underestimate the enormous exposure that is part of running a fleet of trucks on busy highways and through city streets. While insurance can mitigate this risk, companies typically lack the buying power to purchase economical premiums, resulting in high fees and deductibles. Businesses must also pay for legal fees when defending against legal actions or appeals. Fleets with high accident rates or safety infractions will experience another disadvantage: provincial inspection stations will require vehicles from fleets with unsafe records to stop more frequently for inspections. These stops extend transit times, increase variability, and reduce driver and equipment utilization.
According to a 2006 study by the U.S. Federal Motor Carrier Safety Administration, the cost to a company for a non-fatal injury crash averaged $195,258. And, the average cost of a fatal crash was $3,604,518 per crash. Not to mention, these figures don't fully account for insurance premium hikes, legal fees, loss of business, and other potential fallouts. According to Clifford Lynch in Why Shippers Can't Afford NOT to Convert Their Private Fleets, "Businesses must face the fact that one major accident could spell financial ruin…"
There are both pros and cons to running a private fleet but understanding your company's potential risks will help you plan and assess whether private fleet management makes strategic sense for your company.
At Canada Cartage, we provide dedicated fleet outsourcing. It's simple: we provide you with tractors and trailers that are custom specified to your needs. We hire, train, and manage drivers who are 100% dedicated to your account, and who get to know your company, your staff, and your customers. You get the same control over your fleet, the same dedication to customer service but give up the time, cost, and risk of running it yourself.
Contact us at info@canadacartage.com to find out how we can help you avoid the risks and take your business to the next level.