Learn the true cost of operating your private fleet.
REQUEST THE TCO CALCULATOR
According to a study by Ernst & Young, "…trucking fleet managers have historically not considered detailed total cost of ownership benchmarks to measure fleet management and cost effectiveness and efficiency."
Our proprietary 'Total Cost of Ownership' (TCO) calculator helps senior decision makers evaluate both the hard costs (equipment, labour, maintenance) and soft costs (administration, dispatch, HR, safety, management, risk & liability) of fleet management. This is a critical step towards determining whether your private fleet is an asset or a liability to your company.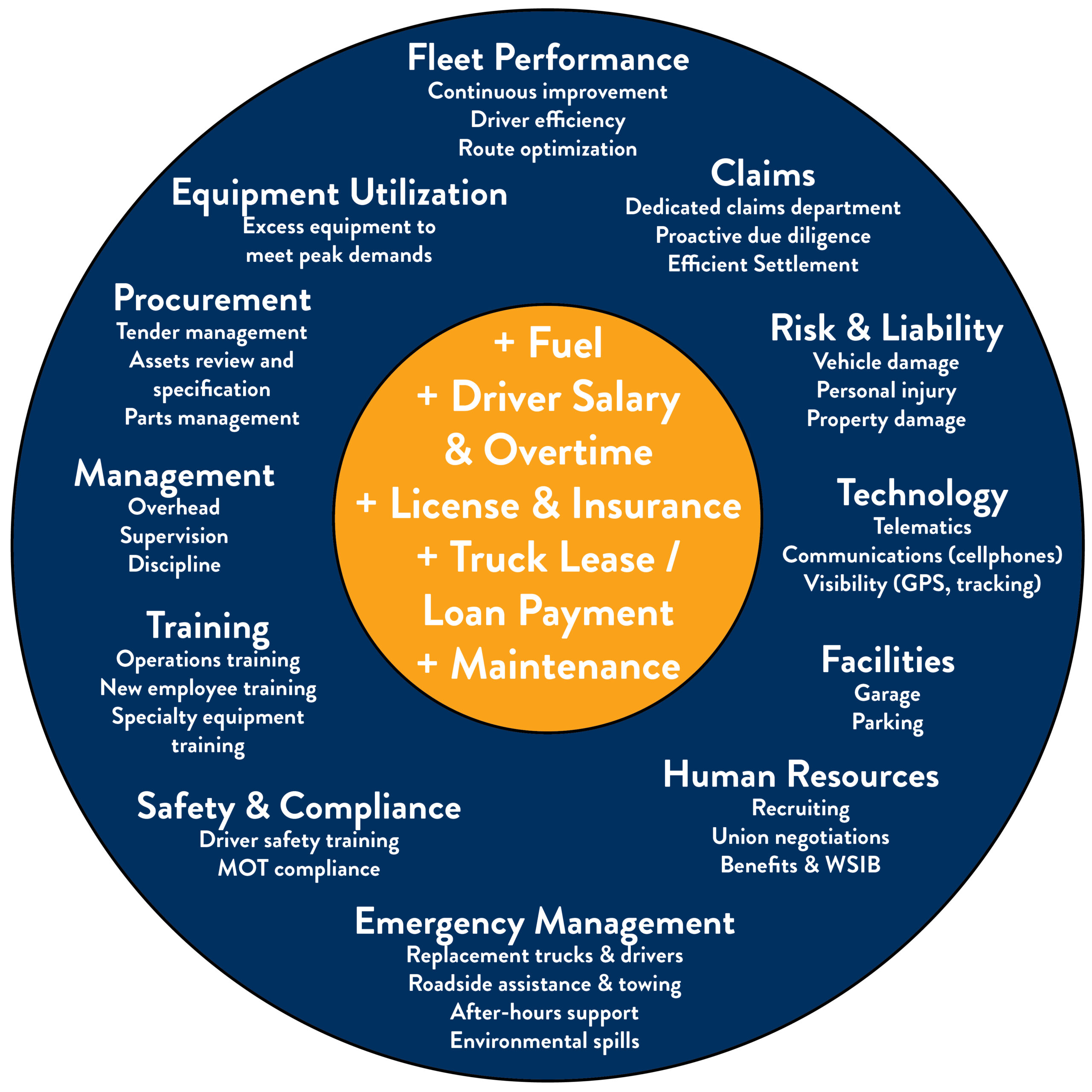 LET US HELP YOU FIGURE OUT YOUR TCO.