Canada Cartage driver, Paul Peiris, helps crash victim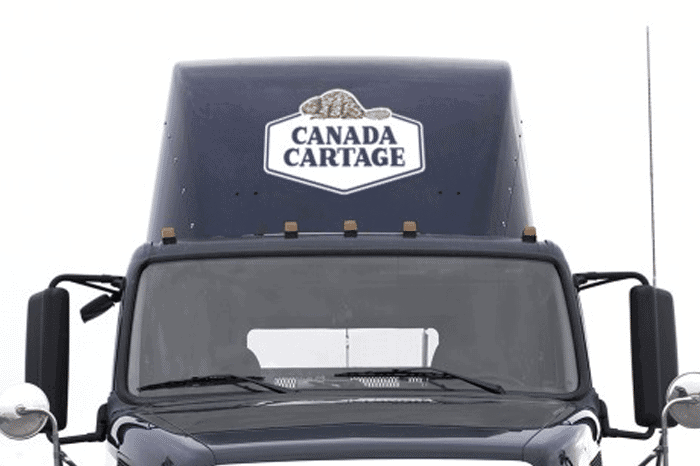 Published by The Trucking Network, October 22nd, 2015 —
TORONTO, ON: A Canada Cartage driver witnessed the unthinkable and stepped up to help a crash victim in need.
On September 23rd, 2015 at 9:30 a.m., on a remote section of Hwy 32 in Eastern Ontario, Paul Peiris was traveling along the highway when he witnessed a car hit the shoulder and flip twice before landing on its roof. Without a second thought, Paul stopped and positioned his tractor trailer across both lanes to block traffic in the hopes that someone else would stop and provide additional support.
With the road blocked, Paul immediately called 911 and rushed over to the occupant to see if he could help. Realizing the woman was bleeding and trapped in her car that was now starting to smoke, Paul knew he had to find a way to get her out of the car–and fast. Because the doors were jammed and the car was upside down, he broke the window, carefully pulled her out, and carried her to safety. Soon after, other people showed up, and within 10 minutes, an ambulance arrived.
"I'm just glad I was there to witness the accident. If I hadn't, I'm not sure anyone would have seen the car since it landed some distance from the road on a remote section of the highway", says Paul. He's thankful he was at the right place, at the right time. After the woman was taken care of, he left the scene and went back to work–just like any other day.
"Paul doesn't think of himself as a hero but we feel differently", says Jeff Lindsay, President at Canada Cartage. "We are very proud of him and his heroic efforts because we know the outcome could have been very different, if he wasn't there to help that day".