Canada Cartage Selected As Top Fleet Employer For Eighth Straight Year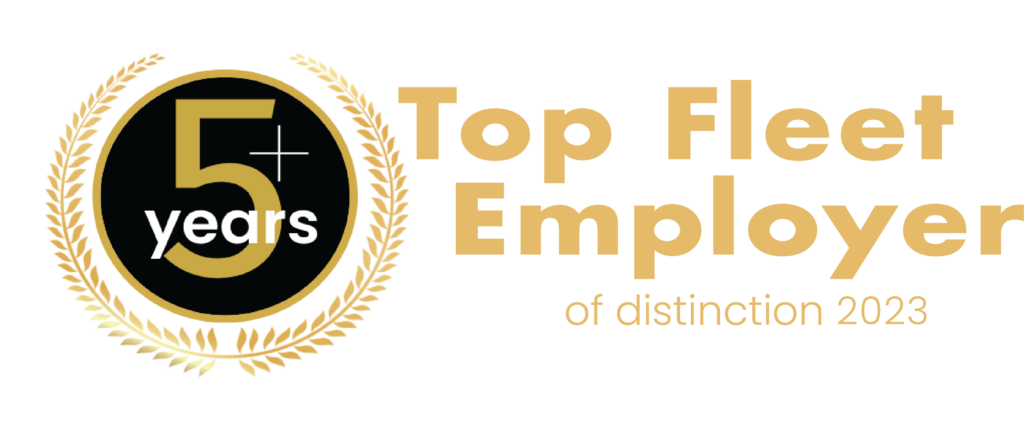 Trucking HR Canada has announced that Canada Cartage has again been selected as one of the country's Top Fleet Employers. The award honours the best workplaces in Canada's trucking industry. In addition, Canada Cartage was recognized as an Employer of Distinction for the fourth year in a row.
As part of Trucking HR Canada's review process, they assessed Canada Cartage's formal HR policies in nine categories: recruitment & retention, employee engagement, workplace culture, compensation & total rewards, workplace wellness & mental health, workplace diversity & inclusion, training & skills development, corporate citizenship & environment, and HR innovation.
Chief Human Resources Officer Stephen Fletcher commented, "It's exciting to be recognized by the HR and business communities as one of the country's top employers for the 8th year in a row. Canada Cartage is investing in our human resources initiatives more than ever to remain an employer of choice in transportation and logistics."
The Top Fleet Employers' selection criteria reflect Canadian human resources issues, trends and working environments, and has been validated by a panel of trucking industry experts and a Certified Human Resource Leader (CHRL). It also echoes Trucking HR Canada's standards of excellence and considers every position in a fleet.
This is the third award this year recognizing Canada Cartage as an employer of choice. Earlier this year, the company was acknowledged by Forbes as one of "Canada's Best Employers", and Canadian HR Reporter named Canada Cartage as a "5-Star Rewards & Recognition" winner for 2023.