Canada Cartage Delivers Five Trailers of Water to Keep the Homeless Hydrated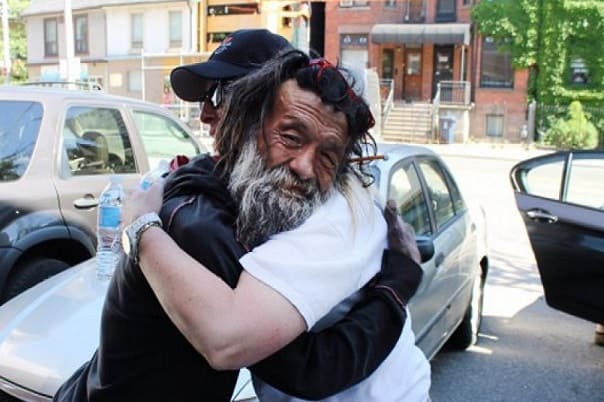 Published by Engage and Change, June 21st, 2017 —
TORONTO – With new resources in place to track the number of homeless deaths in the GTA, the mortality rate among those less fortunate is visibly staggering. Following a reported 27 homeless deaths in just under 3 months, the call to action is NOW to save the lives of those in need. Bracing for long-range weather forecasts that call for record heat, those most vulnerable will again face the threat of death by dehydration during the warm summer months. While the loss of life among our homeless is an ongoing concern that comprises all demographic characteristics, something as simple as clean drinking water remains a scarce commodity for relief agencies and outreach programs that provide aid to those living in shelters and on our city streets.
In an insurmountable act of compassion, community-minded sponsors Nestlé Waters Canada; Canada Cartage; The Bargains Group; Home Depot; Toronto Police Service 13 Division; and over 100 volunteers of the 18th Annual Project Water – an Engage and Change initiative to provide bottled water to those in need, will arm 150+ social service agencies, outreach providers and homeless shelters with an excess of 300,000 Nestlé water bottles and 3,000 summer survival kits in an effort to provide life saving resources to the homeless in extreme summer weather conditions: Wednesday, June 21st, 2017, care of The Bargains Group, 890 Caledonia Road, 10:30 am.
Read more at Engage and Change.